ENVIRONMENT
WE ANALYZE AND REDUCE THE IMPACT OF OUR ACTIVITIES
MINIMIZE ENVIRONMENTAL IMPACT
We strive hard to improve our efficiency and to reduce energy and water consumption, emissions and waste in our processes.
Our environmental principles, procedures and guidelines are defined in our Health, Security and Environmental protection policy. These are key priorities for NUREL, and always remain above any other target.
We identify environmental risks related to our operations and apply prevention procedures to avoid any environmental accidents. NUREL is ISO 14001 certified.
We analyze our impact on the environment. Therefore, we are committed to undertaking Life Cycle Assessments (EPD)of our products.
We work to recycle as much of our materials and waste as possible.
We recover all the generated industrial polymer waste for new polymer and fiber production, our RECO product range.
We are committed to develop and use waste reducing packaging.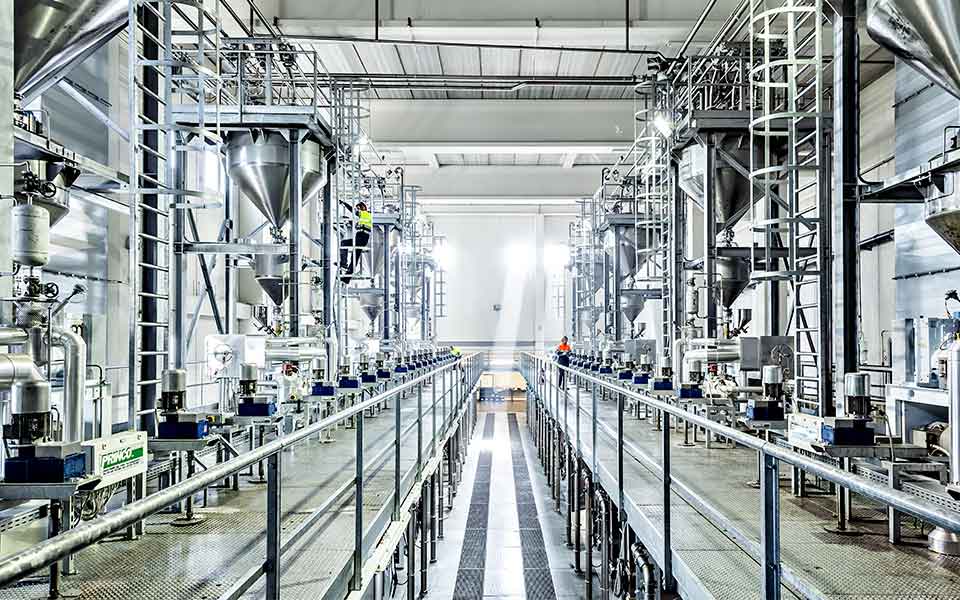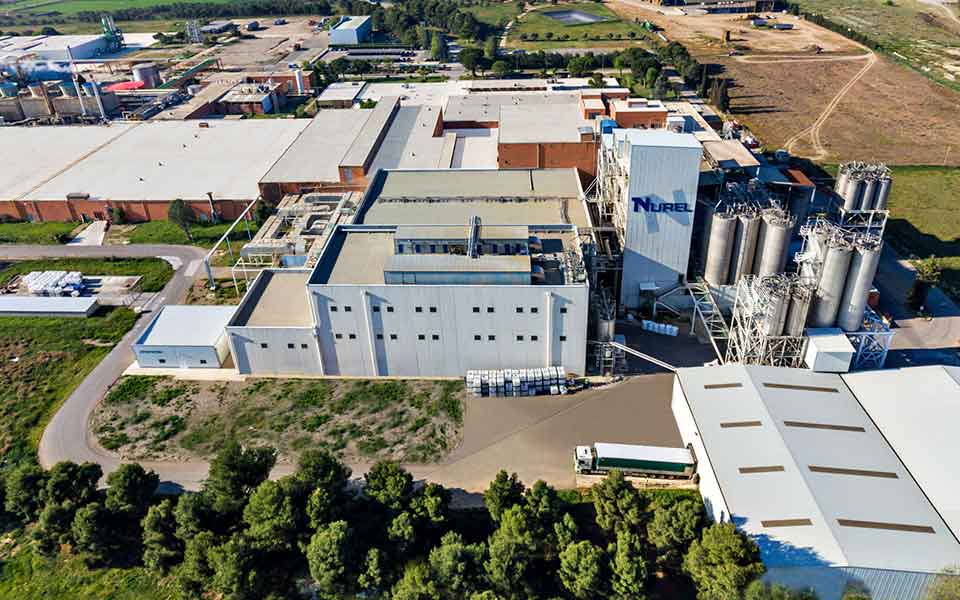 2011
The 2011 investment in a more efficient boiler represented a 98% reduction in fuel oil and a 5% reduction in gas, as well as a 21% reduction in CO2 emissions.
2012
We increase the efficiency in compressed air generation, which represents a saving in energy consumption.
2013
We improved the wastewater plant.
2014
LED lighting installation. A waste reduction of 95 MT is estimated.
MINIMIZING ENVIRONMENTAL IMPACT
SGS has recently stated that 100% of the energy used in our production site comes from Renewable resources.
NUREL is the first company in our sector to obtain this certification.
The SAMCA GROUP is accredited to produce around 3.5 Megatons of renewable energy from its Wind Energy, Thermo Solar and high efficiency cogeneration plants.
LIFE CYCLE ASSESSMENT - EPD
NUREL aims to promote sustainability of our products and processes. Recently we are involved in examining the cradle-to gate impacts of our products by initiating Life Cycle Assessments. These LCAs enables to compare environmental impacts of similar products and processes.
Some of our customers have already examined the environmental impacts and effects of our products after they leave our premises.
Our expectation is to continuously improve our relationship with the environment by a strict planning and a detailed execution of all our processes, products and services
Do you want to know all NUREL's news?
Subscribe to the Newsletter