COPOLYAMIDES WITH TEAR RESISTANCE FOR SHRINK BAGS AND VACUUM PACKAGING
Packaging of bone-in meat foods in multilayer structures has very demanding technical requirements, requiring films with high tear and puncture resistance.
NUREL has developed Promyde® BF640 and BF740 which provide excellent tear resistance results, up to three times higher than PA6. Films manufactured with these new copolyamides obtain up to 100% improvement in puncture resistance and have optimum gloss and transparency for vacuum packaging of large meat pieces with bone.
Promyde BF640 and BF740 are copolyamides suitable for both cast and blown extrusion.
These new copolyamides also make it possible to manufacture lighter weight packaging while maintaining the mechanical properties of PA6.
Do you want to know more?
Copolyamides with up to triple tear strength
Promyde copolyamides offer tear strength up to three times higher than standard polyamide. Promyde BF640 is characterized by its high transparency and exceptional tear strength, three times higher than PA6 standard. On the other hand, Promyde BF740 copolyamide offers puncture and tear resistance twice as high as PA6, while maintaining optimal transparency.
Films manufactured with Promyde copolyamides provide complete protection for food, from packaging to the table.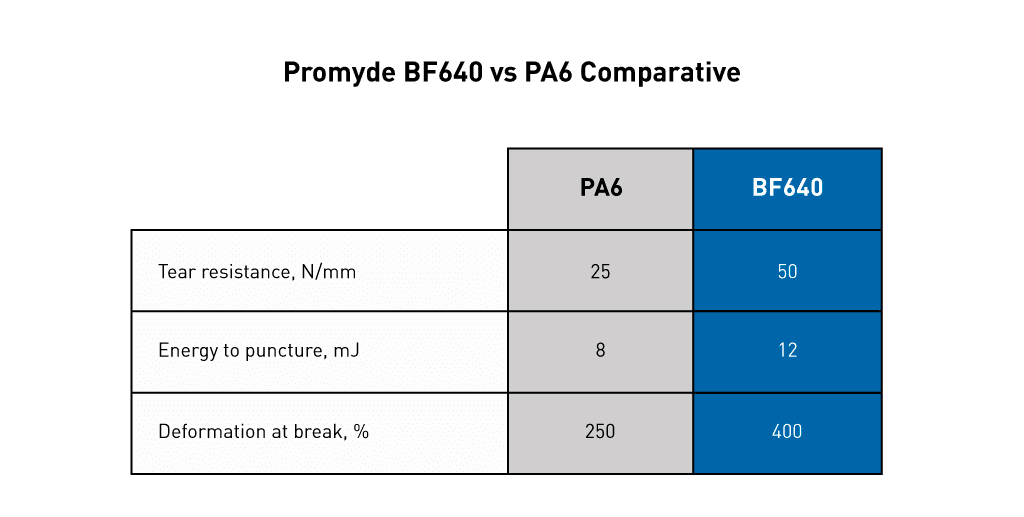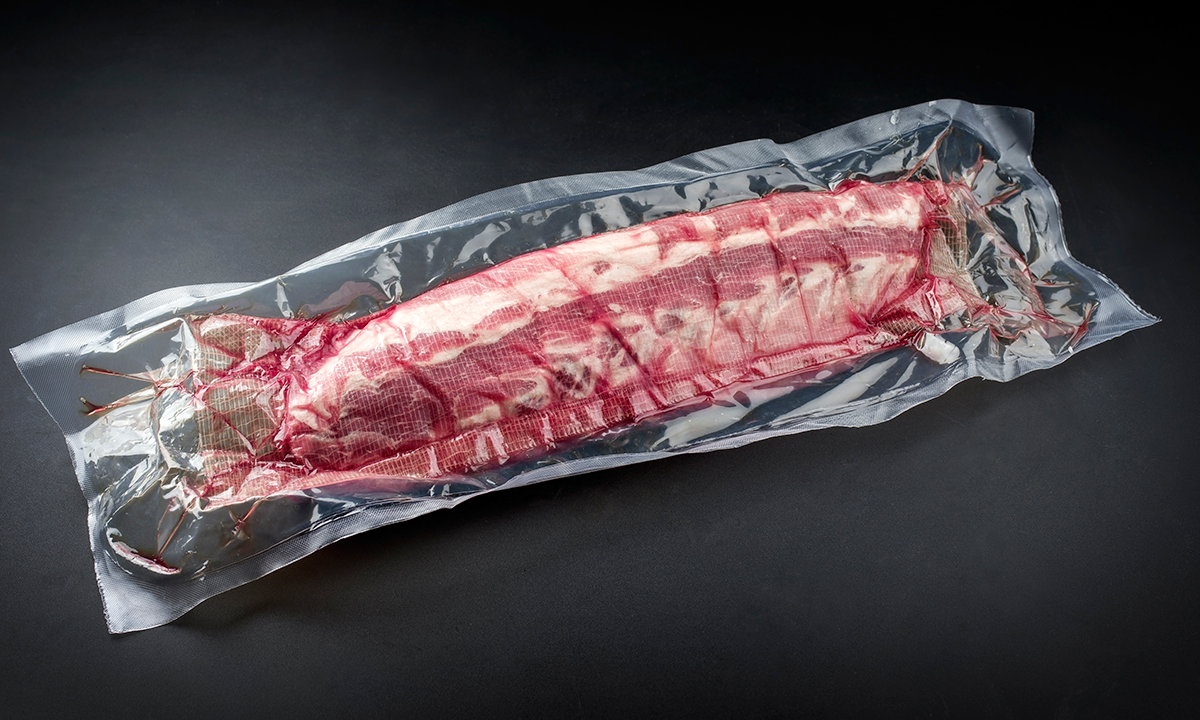 Meat and bone-in meat packaging
Packaging for sharp-edged foods requires high puncture resistance, flexibility, moisture barrier, transparency, and an attractive gloss. NUREL offers a range of special copolyamides and polymers with high oxygen barrier properties for the manufacturing of vacuum bags and thermoformed packaging for meat.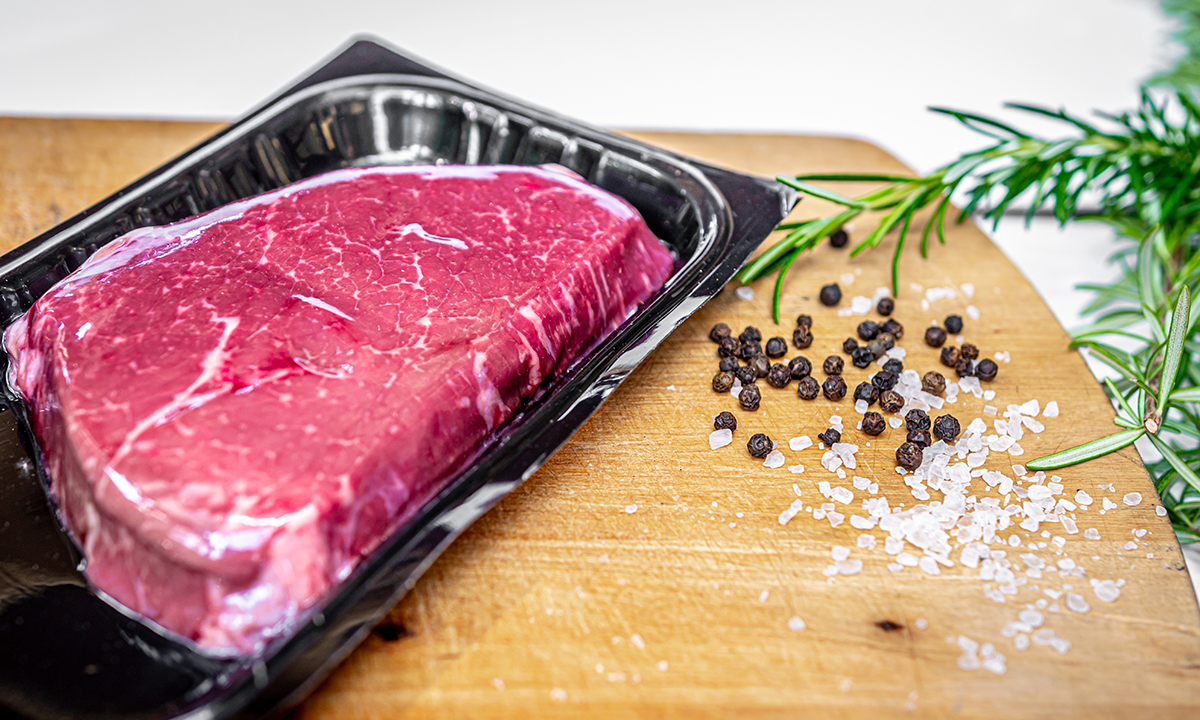 Skin packaging is gaining popularity due to its lightweight and visually appealing design, as well as its superior technical performance. NUREL provides specially formulated copolyamides that exhibit exceptional strength, sealing capabilities, barrier properties, and unmatched glossiness.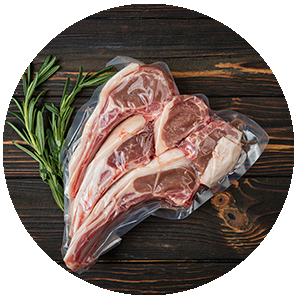 Polyamides are used in the packaging industry for their good mechanical properties, barrier properties and for providing a quality finish due to their high gloss and transparency.
Do you want to know all the news of Nurel Polymers?
Subscribe to the Newsletter