AGRICULTURAL TUTORS
COMPOSTABLE RESIN FOR AGRICULTURAL TUTORS
The INZEA range of biopolymers has specific grades for the manufacture of agricultural tutors. It is a sustainable way to guide a plant during its growth stage and prevent it from being damaged or even breaking due to unfavourable weather conditions such as excessive wind or cold.
The alternative proposed by INZEA has mechanical properties equivalent to the materials currently usedfor the manufacture of agricultural tutors and can be processed on the same equipment with a slight adjustment of the processing parameters. Compostable dyes can be added to these materials according to the needs of the crop.
One of the advantages of agricultural stakes is that they can be harvested together and composted at the end of cultivation.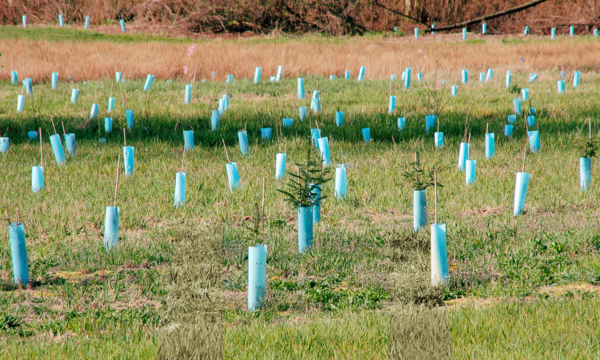 The world is changing and the plastics industry has to adapt to a new situation where sustainability is a priority for governments, businesses and consumers. INZEA® is our response to our customers' demand for more sustainable plastic materials.
INZEA is a range of biopolymers which can replace traditional plastics in different applicationssuch as bags, mono-use items and packaging, with the advantage of being biodegradable and compostable.
INZEA product range is obtained from renewable sources and is designed to return to nature by different disposal methodslike industrial & home composting, or by biodegradation in different environments.
Do you want to know all the news of Nurel Biopolymers?
Subscribe to the Newsletter