STRAWS
SPECIFIC GRADES FOR COMPOSTABLE STRAWS
The use of straws and straws is often highly necessary, whether for use in hospitals, for people with mobility problems, difficulty or discomfort in chewing food, for children's milk cartons or in places of leisure. Straws are one of the most widely used mono-use applications around the world and it is estimated that about 110 straws are consumed per inhabitant each year, which can create an environmental problem because the biodegradation time of conventional straws is 500 years.
Main drawback of conventional straws is the unsustainable materials they are made from, coupled with the high environmental impact they produce during their short life cycle. Straws are primarily designed to be in contact with organic content, which means that once in contact with the material, if it is a conventional plastic, it cannot be recycled. Alternatives such as paper are available but do not meet the necessary requirements for the application as they are folded and destroyed during use.

INZEA's compostable biopolymers are the sustainable alternative for straw production, because guarantee complete biodegradation of this waste in the environment. With INZEA's compostable straws we avoid common environmental problems, since at the end of their useful life, they can go to a composting plant for proper treatment.
Compostable and biodegradable biopolymers for straws
INZEA biopolymers for strawsoffer equivalent properties to today's conventional plastics and have the potential to be in contact with all types of food. In addition, they can give the final productrigidity or flexibility and the ability to be in contact with high temperatures without damaging the straw.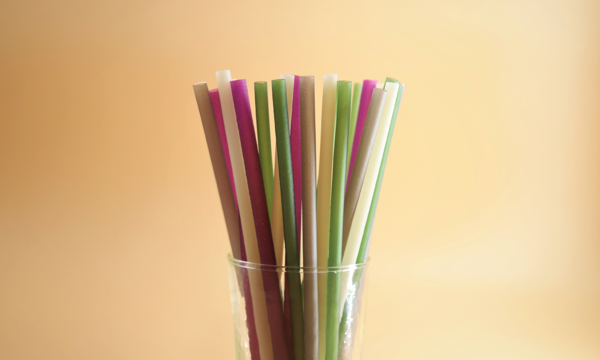 The world is changing and the plastics industry has to adapt to a new situation where sustainability is a priority for governments, businesses and consumers. INZEA® is our response to our customers' demand for more sustainable plastic materials.
INZEA is a range of biopolymers which can replace traditional plastics in different applicationssuch as bags, mono-use items and packaging, with the advantage of being biodegradable and compostable.
INZEA product range is obtained from renewable sources and is designed to return to nature by different disposal methodslike industrial & home composting, or by biodegradation in different environments.
Do you want to know all the news of Nurel Biopolymers?
Subscribe to the Newsletter