Blow Film
BIOPOLYMERS FOR COMPOSTABLE BLOWN FILMS
INZEA® has developed a range of biopolymers specifically designed for blown film extrusion. Our products can be processed on conventional PE and PP extrusion lines and can be adapted to any blown film manufacturing technology, whether for single or multilayer films.
Thanks to their compostability and biobased content, INZEA biopolymers are the ideal material for grocery bags, fruit and vegetable section bags, food packaging and also for agricultural mulch.
Blown film extrusion with INZEA biopolymers
Blown film extrusion is a continuous operation of melting one or more polymers through a circular die to form a hollow tube. The tube expands with air, collapses and finally coils up.
ForINZEA blown extrusion grades, a blowing ratio (BUR) of 1.8-3.0 and a cooling air temperature of less than 20°C is recommended. Single air cooling or internal bubble cooling (IBC) systems can be used.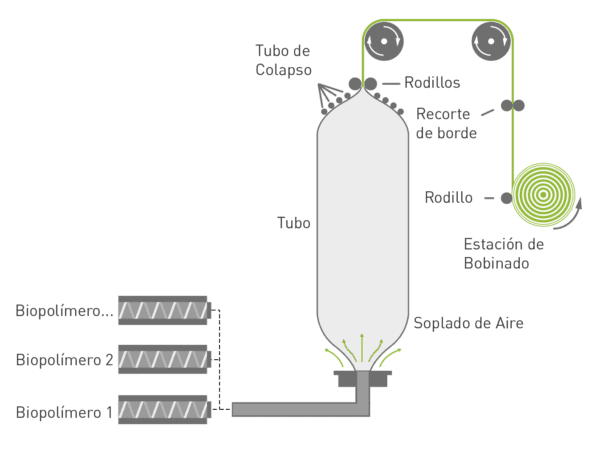 INZEA is biodegradable and compostable
INZEA's biopolymers comply with EU standard EN13432 which guarantees the complete compostability of the film. In order to confirm its compostability, the certificate of OK Compost is available for our entire product range. In addition,In line with new sustainability regulations, we have developed new INZEA grades that comply with HOME Compost certification.
Agricultural mulchesmade with INZEA biodegrade in the soil in accordance with the European standard EN 17033, ensuring proper biodegradation in the soil without causing damage to the environment.
Available transparent grades
Compostable solution for multi-layer multi-material packaging
Biobased content
OK Compost and Home Compost Certificates
Biodegradable in soil
Suitable for thin films

Different products available for agricultural mulching depending on crop duration
Biodegradable and transparent packaging
Many applications, such as fruit and vegetable section bags and food packaging, require transparentproperties in addition to meeting food contact regulations.
The INZEA product range offers a variety of grades with different technical properties and different degrees of flexibility to replace conventional transparent polymers such as PE or PP, preserving food quality and adding an environmentally friendly approach.
The world is changing and the plastics industry has to adapt to a new situation where sustainability is a priority for governments, businesses and consumers. INZEA® is our response to our customers' demand for more sustainable plastic materials.
INZEA is a range of biopolymers which can replace traditional plastics in different applicationssuch as bags, mono-use items and packaging, with the advantage of being biodegradable and compostable.
INZEA product range is obtained from renewable sources and is designed to return to nature by different disposal methodslike industrial & home composting, or by biodegradation in different environments.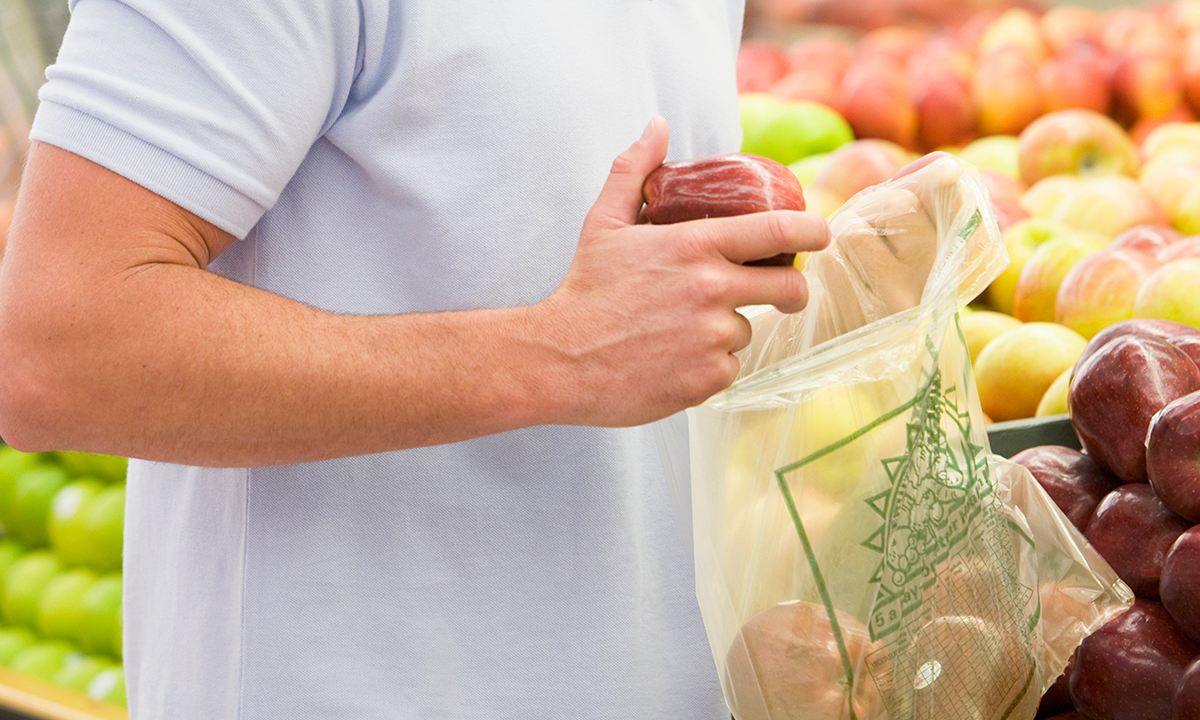 Section bags for fruit and vegetables made from our INZEA® biopolymers meet the requirements for compostability and bio-based content.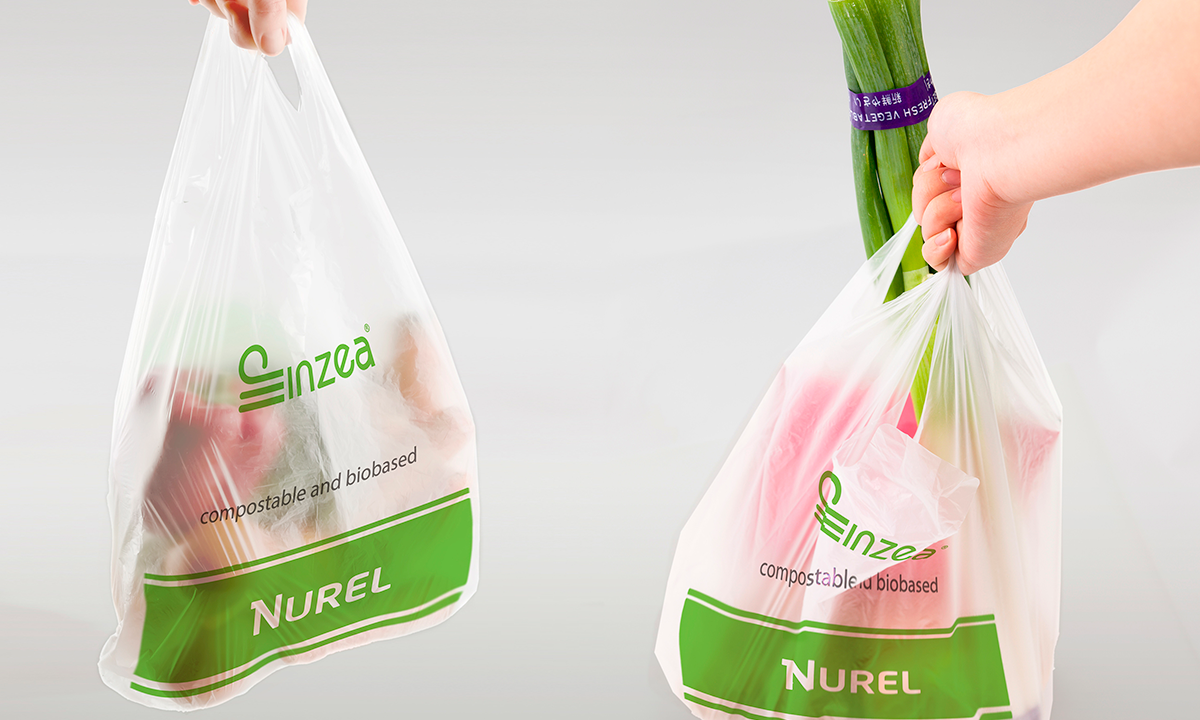 INZEA® biopolymers can be used to produce a wide range of biodegradable and compostable T-shirt bags with a bio-based content of up to 60%.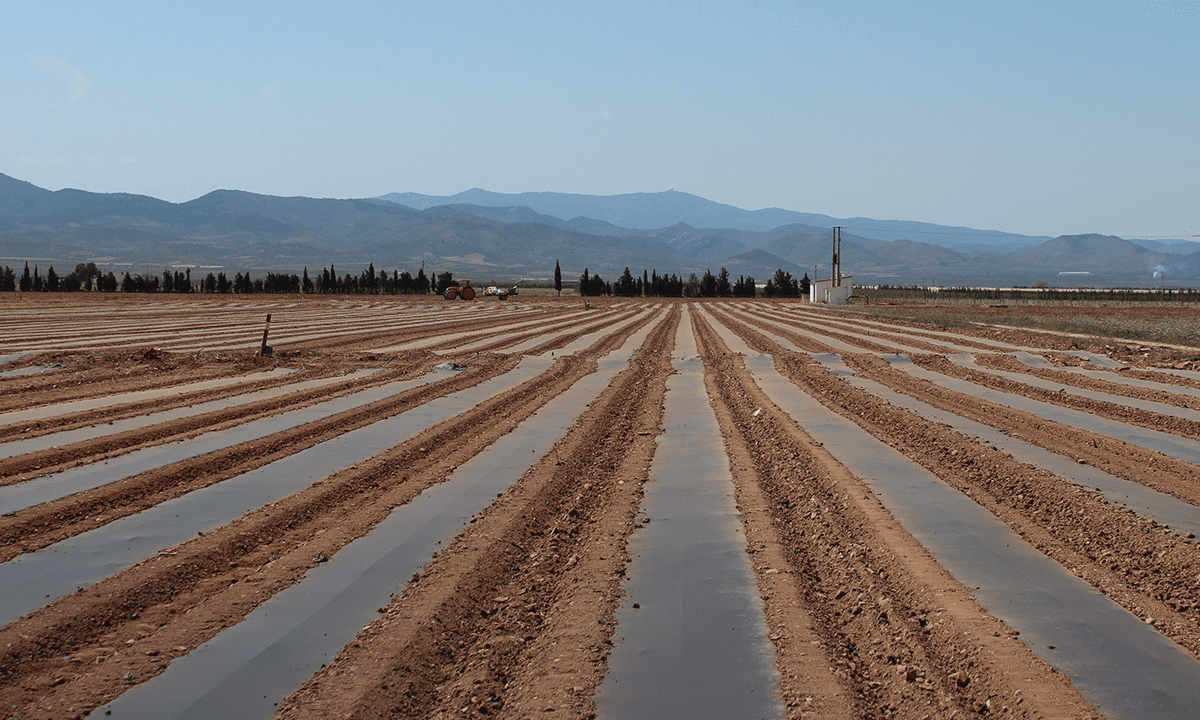 Biodegradable agricultural mulch made from INZEA biopolymers saves costs in plastic collection and management and avoids soil contamination.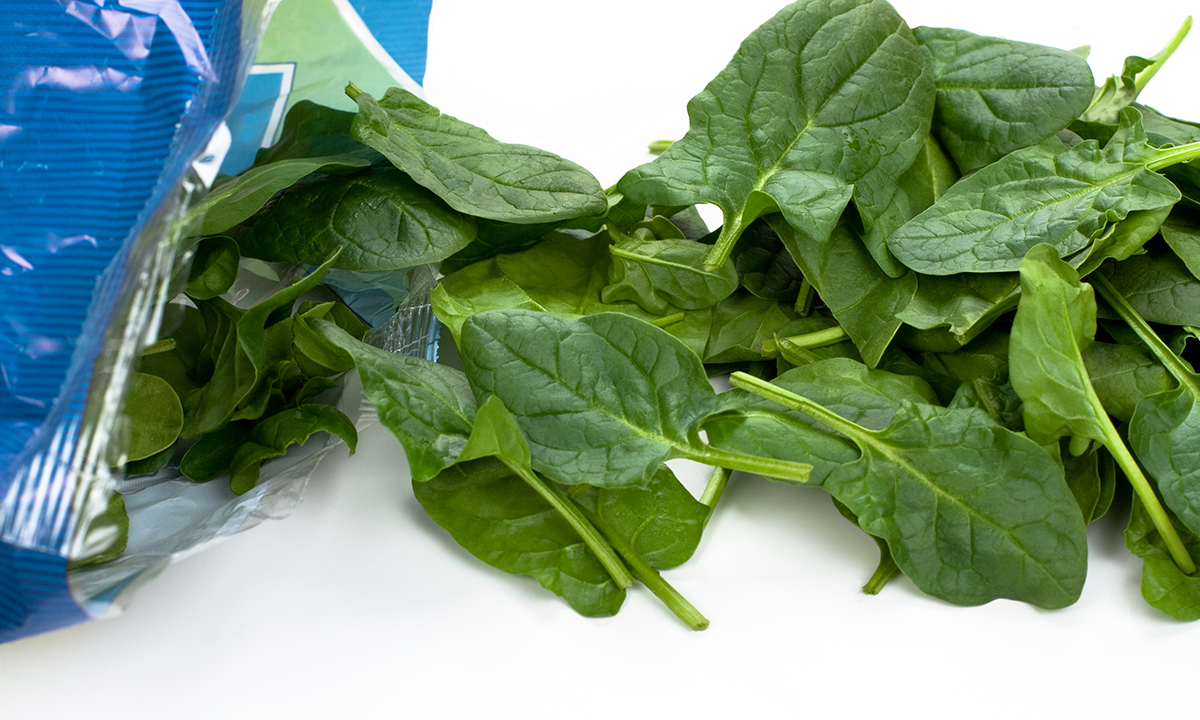 INZEA® flow packs offer biodegradable and compostable solutions specifically for fresh food packaging.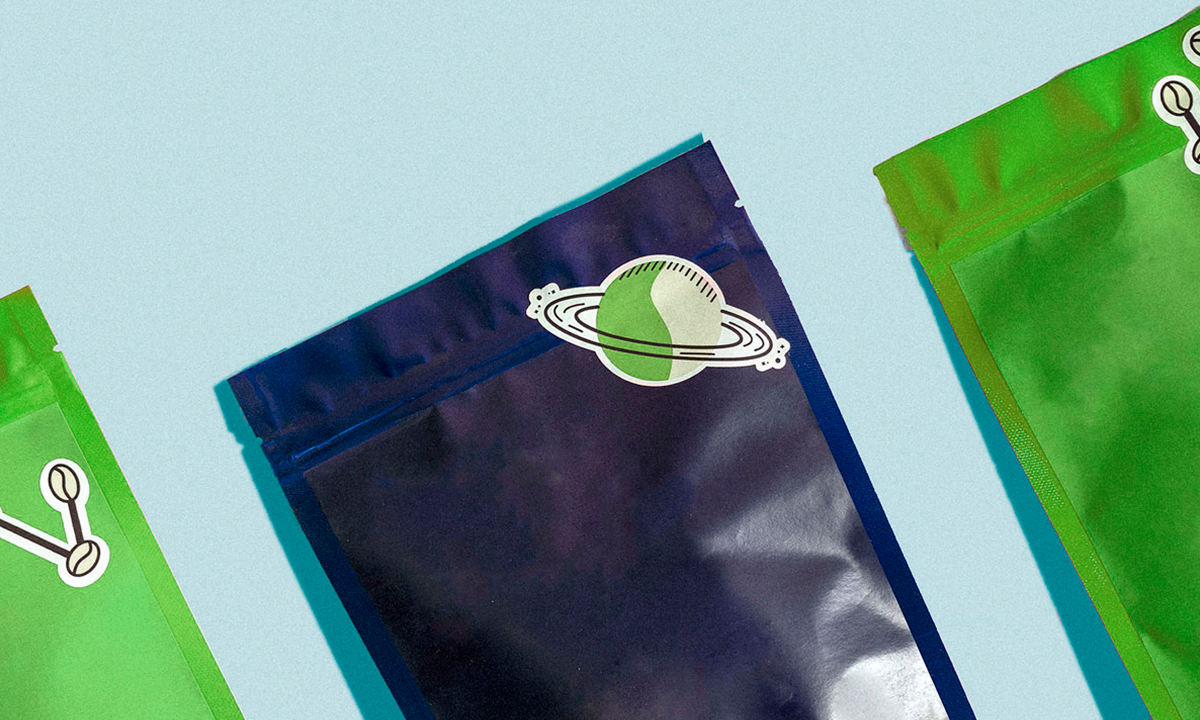 INZEA® solutions for biodegradable and compostable stand up pouches and food packaging, a sustainable alternative to non-recyclable multi-material packaging.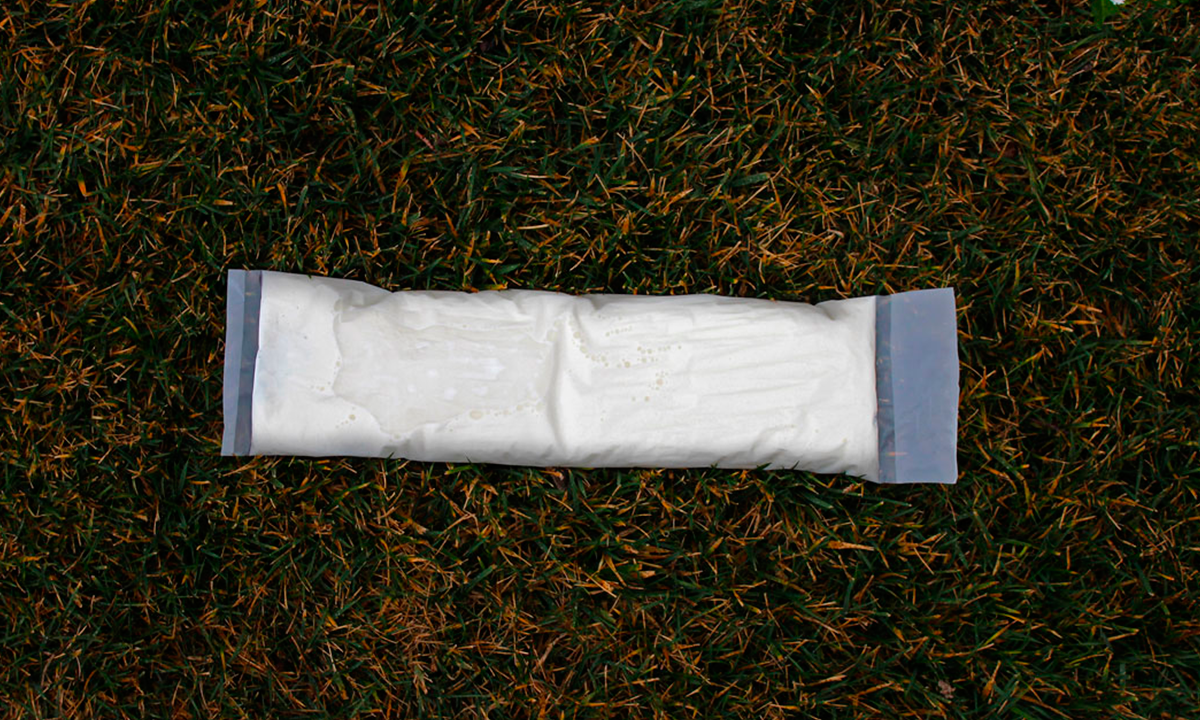 INZEA® offers biodegradable and compostable solutions for flexible packaging of liquids such as milk pouches and sauces.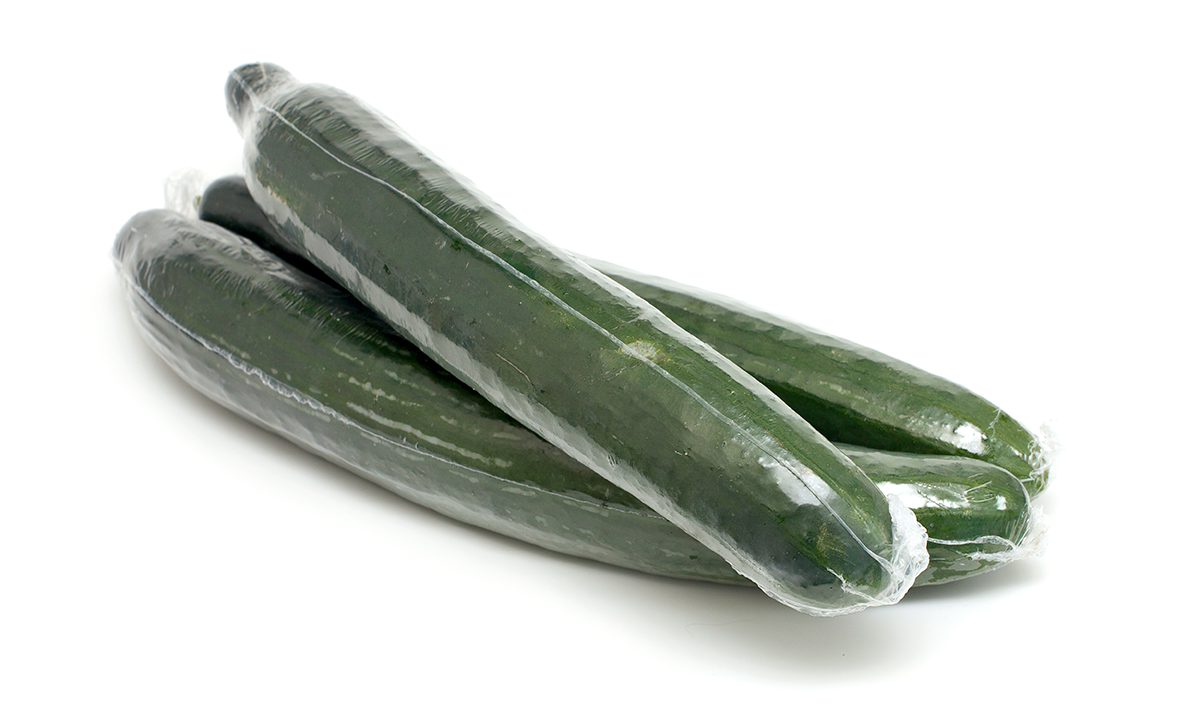 INZEA® offers grades for the manufacture of food grade compostable shrink film. Recommended for shrink wrapping fruit and vegetables.
Do you want to know all the news of Nurel Biopolymers?
Subscribe to the Newsletter